from
November 26, 2021
to November 28, 2021
Published on October 19, 2021
–
Updated on April 21, 2022
Economic Decisions and Social Preferences - in honour of Philippe Mongin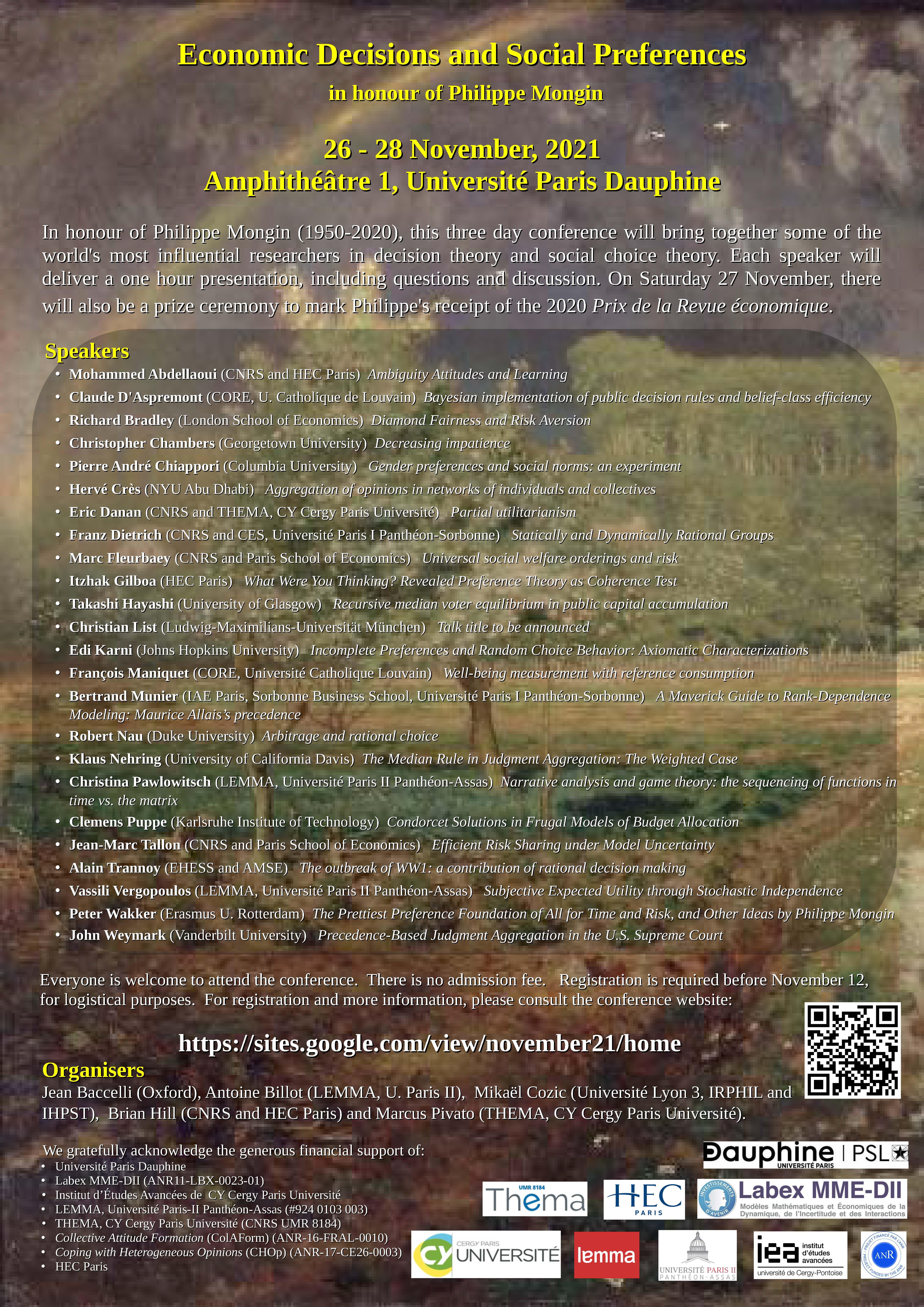 Venue: University of Paris Dauphine, Paris
Economic Decisions and Social Preferences - in honour of Philippe Mongin (26-28 November, 2021) will focus on three topics in normative economics:
(a) Individual decisions under uncertainty: How should rational agents make choices in an unpredictable environment ?
(b) Social welfare evaluation : What is the best way to aggregate the utility functions of different individuals into social decisions ? How should we implement norms of social justice, fairness and egalitarianism ?
(c) Social decisions under uncertainty : This combines topics (a) and (b) : how should a group of individuals make rational collective choices in an unpredictable environment ? In addition to aggregating their utility functions, we must now aggregate their potentially different beliefs and different attitudes towards risk. We must also manage a possible conflict between applying norms of fairness and equality before the resolution of uncertainty, and applying these norms after the resolution of uncertainty.

More information


Coordinator : M. Pivato, THEMA

How to get there