du
5 octobre 2021
au 10 janvier 2022
Recherche

International

Recrutement - concours administratifs
Publié le 5 octobre 2021
–
Mis à jour le 8 octobre 2021
7 post-doctoral positions at CY Cergy Paris Université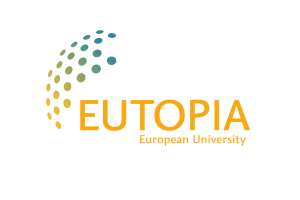 CY Cergy Paris is opening 7 post-doctoral positions under the EUTOPIA Science and Innovation Fellowship Programme.

This program is managed by the EUTOPIA University Alliance (https://eutopia-university.eu) and supported by the EU MSCA COFUND programme.

Fellows will be awarded a 24 months post-doctoral position. They will be recruited on the basis of an individual research project and on the quality of their academic profile with highly attractive conditions.

Applications are welcome from all disciplines, including Science, the Social Sciences, the Humanities and Art, in connection with the following 5 Key Research Areas, with particular encouragement for interdisciplinary approaches:
Materials Engineering;
Data &
Intelligence;Health;
Sustainability;
Welfare & Inclusion.

Candidates interested in application at CY Cergy Paris Université are invited to contact the director of the relevant research groups.

For more information on research groups at CY Cergy Paris Université : Laboratories

For application and more information on the EUTOPIA Science and Innovation Fellowship Programme: https://eutopia-university.eu/sif-fellowships-second-call/